Our starlight dance floors are available for all occasions and events from christening parties to weddings, 16ths – 80ths, Corporate events, student nights even Christmas parties we've got you covered.
Dance Floor Hire In Cork
Our White led dance floor is now available to hire for all occasions.Its the perfect way to make your fairytale wedding come to life.It gives your day that magical touch.Our Dance floor is not only for Weddings, It can be hired for any Occasions & Events .
We can cater dance floors from 10 foot x 10 foot to 30 foot x 26 foot  for any occasion,
Our Floor is beautfull for your first dance, your father  daughter dance, it will also  wow your family and friends .You will feel like Cinderella dancing the night away with your new prince. It will also transform your venue.
The Wow Factor
Why not set off your wedding in style with our latest trend which is our beautiful LED Starlit Dance Floor? Our Floor will transform your room,It will wow your guests.It truly does
create a magical atmosphere and ambiance with it's delicate starlight illumination.
LED dance floor hire in cork
The first 3 photos are of our dance floor with sound and visuals supplied by D2K Events Cork @ the Rochestown Park Hotel and the Commons Hotel Cork both were for corporate events.
If you are looking for this kind of visual display, festival/ concert sound and bands contact Aarron or Dan from D2K, If we are unable with our DJ Services we always recommend these guys also.

The remaining photos are of our dance floors at weddings and parties.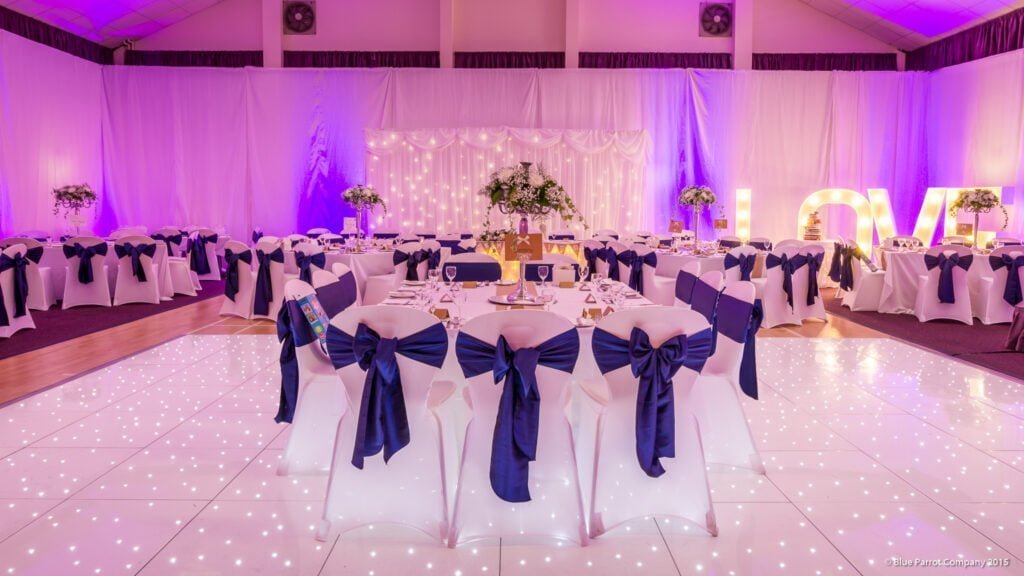 History 
We were Munsters first business to bring these services to the wedding market along with providing different sizes and colour floors. Our Dance Floors have been seen on The TV Show Dont Tell the Bride.  We are the only company in Munster that has there own technician that services and maintain our dance floors on a regular bases.
We have the unbeatable  prices and they will not be beaten due to the fact we own our own products and operate them our selves with out any staff.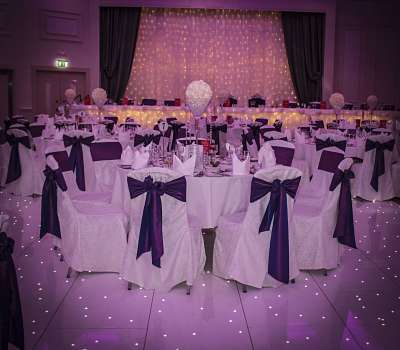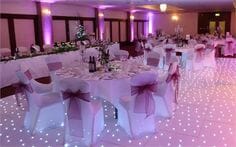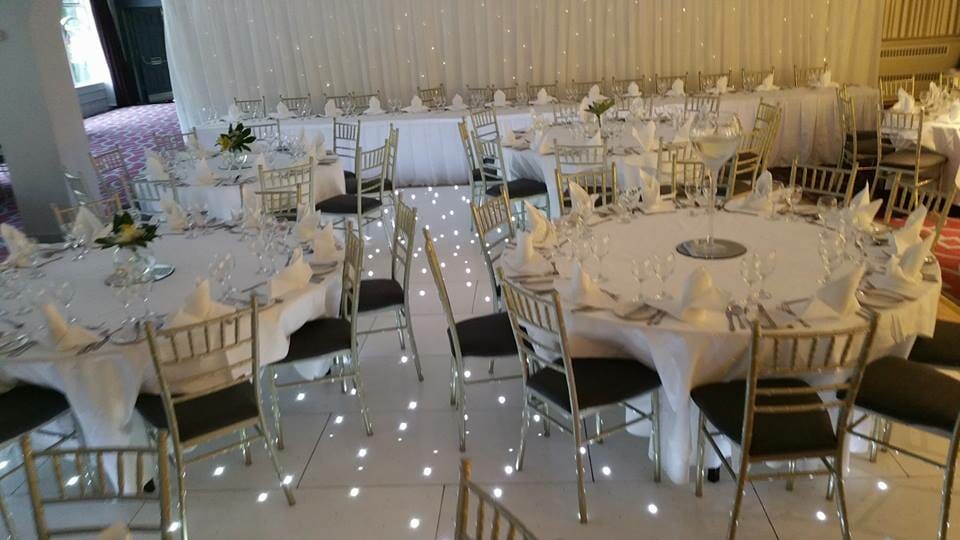 Other companies
May advertise our products, if we are unavailable we can recommend another company that will be able to provide the same product that you are looking for. The companies we recommend are tax compliance, insured, reliable and trusted in the sector, we do this due to the fact there is a lot of scam artists out there and a lot of rogue companies.
Add Ons we offer:
Professional DJ Services
Photobooth Hire
Candy Cart Hire
Large Cherry Blossom Trees as centre pieces 
Please Note 
We offer different size of dance floors depending on the size of your venue and guests attending. Your venue has to have easy access, flat surface entry, lift if it's for upstairs and a level flat wooden floor. We do not lay our acrylic  electronic dance floors on concrete, on  floors not level, in houses, outside, in gazebos, up stairs if there's no lift. We are not responsible or liable for slips or falls that may arise if there is liquids spilt on our floors. All venues have a no drinks on the dance floor policy may it be pub or hotel, 90% of the time you do not have to stress if your venue provides security at your occasion or event But if your venue does not provide security we advice you to tell your band or DJ to inform everyone attending that there is to be no drinks of any kind or liquid on the Acrylic electronic  dance floor. If you have booked a DJ with us you do not have to worry or do anything. 
Anything over 20 x 20 foot must be in pinstripe black and white.
We have a minimum Hire fee of €400 for weddings and events this is sometimes waived if we are already in your area with another event, party or wedding.

Check out our faceboook page for weekly offers and monthly package deals…..
Contact Information:
Mobile: 0858146367
FB: Ace Entertainment Cork
Copyrighted Secured & Protected by Digiprove on behalf of Leahy Entertainment Group Ltd T/A as © 2020-2021 Ace Entertainment